SCI PROVIDES HIGH QUALITY CUSTOM CALIBRATION GAS STANDARDS
SCI Analytical supplies a wide array of custom calibration gases.  Calibration gases are often used in laboratories, research and development labs, universities, and in industrial applications.
Our custom calibration gases are precisely manufactured to your specifications.  There is also a wide variety of cylinder sizes available to suit any need.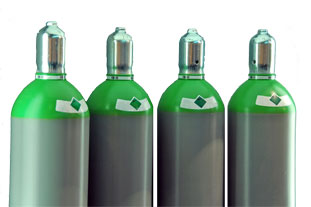 Manufacturing custom calibration gas starts with purity tested gas components, which are then blended to your precise specifications and then analyzed for quality assurance.
Before blending, the gas mixes are evaluated with computer modeling, then, they are blended according to your specifications utilizing gravimetric scales.  Afterwards, the final mixture is analyzed to assure that the custom calibration gas meets specifications.
From the raw material stage, through the final analysis of each custom calibration gas, you can be assured that SCI Analytical adheres to the strictest quality control standards ensuring that the final product is exact.
Our raw materials are quality control tested and analyzed for purity.  Impurities in the raw materials can make huge changes in the final custom calibration gas causing inaccuracies.  By analyzing and testing our raw materials, we ensure that each calibration gas is accurate and precisely blended.
A further step in our quality control standards is analyzing the calibration gas after blending.  We have strict quality standards that ensure that the final product is an accurate custom calibration gas.  Our company inter-compares each calibration gas with strict internal standards.  Our state of the art equipment analyzes the gases for quality through a series of tests to guarantee the most precise calibration gases.
Our cylinders are prepared with each calibration gas in mind.  We take great pains to ensure that the cylinder is prepared and will enhance the performance of each custom calibration gas.
In addition, our cylinder filling methods are constantly evaluated for optimum performance.  This combined with continually utilizing the most up to date techniques ensures that our filling process is the best on the market.
SCI Analytical constantly strives to provide customers with the highest quality, most precise custom calibration gases on the market.  Our commitment to quality ensures that you are receiving the best products.