PROVIDING SPECIALTY GASES TO THE HEALTHCARE / MEDICAL INDUSTRY FOR OVER 20 YEARS
SCI Analytical supplies and manufactures a vast array of medical gas products for the healthcare and research communities. We also create custom medical ga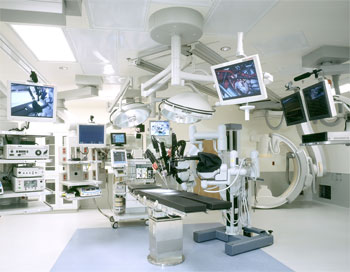 s products for customers, depending on their needs.
We have also developed leading specialized medical gas products that are used by pharmaceutical and medical device manufacturers and distributors.  We work with these companies to develop their products exclusively to fit their needs. These companies manufacture and distribute the highest quality products for their customers and have come to rely on SCI Analytical for our close cooperation and dedication to quality production and manufacturing.  As a leader in the specialty medical gas community, we utilize superior resources, gas technology, and innovative valve and cylinder packaging to ensure that all products maintain our standards of purity, consistency, and quality based on FDA regulations.
Our professional engineers, research and development technicians, and specialty gas scientists can also assist in customizing your own specialty medical gas products to fit your needs. Should your needs require special cylinders, valves or gas handling systems, medical device gases, the development of a new product, or an in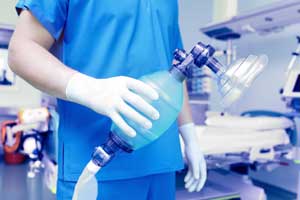 dividual cylinder for a unique application, our team of experts at SCI Analytical are ready to assist you with all of your specialty medical gas product needs.
We are a leader in formulating and mixing specialized gas products for use in hospitals and various medical applications. Our company supplies gas products to hospitals and research facilities and provide a vast array of products and services from laser mixes, "E" cylinders, bulk on-site oxygen tanks, medical drug gases, medical device gases, Sterilants, as well as customized medical gases.
SCI Analytical has a comprehensive inventory of medical gases which allows us to provide customers with the purest quality and most cost effective gas products.
We put as much emphasis on precision and quality with our medical gases as we do our specialty gases.  We also offer next-day delivery and same-day delivery as well because our priority is your business.  We always strive for personalized service and customized business solutions. This combined with our ability to grow and offer customized solutions for your organization, is what makes SCI Analytical your medical gas provider of choice.
Pure Medical Gases
Air
Carbon Dioxide
Helium
Nitrogen
Nitrous Oxide
Oxygen
Medical Gas Mixtures
Aerobic Mixtures
Anaerobic Mixtures
Carbon Dioxide Oxygen Mixtures
Blood Gas Mixtures
Helium Oxygen Mixtures
Laser Gas Mixtures
Lung Diffusion Mixtures
Oxyfume 12
Oxyfume 2000